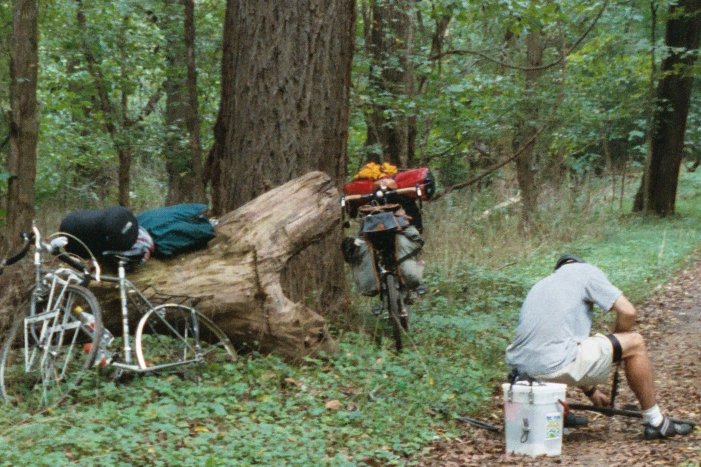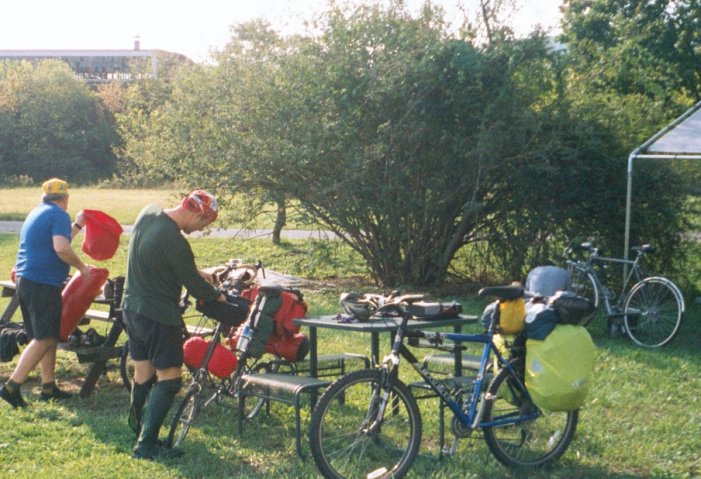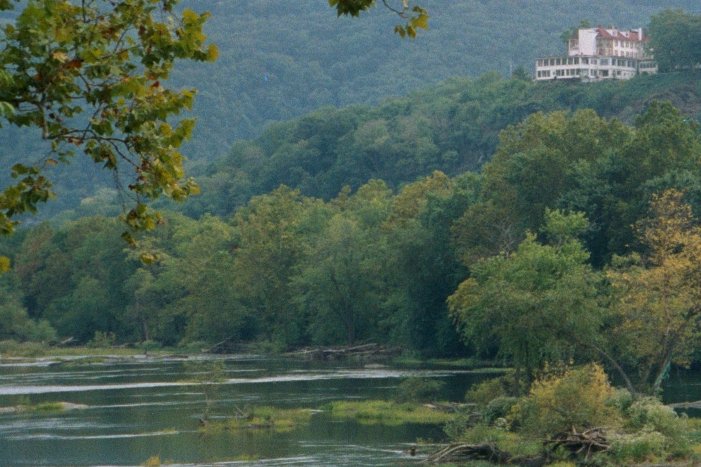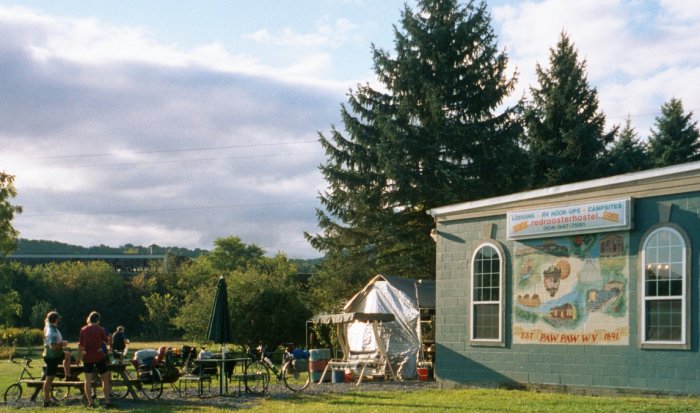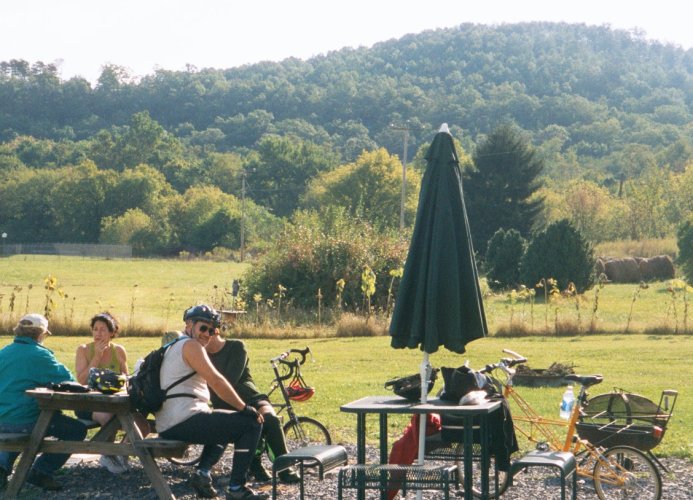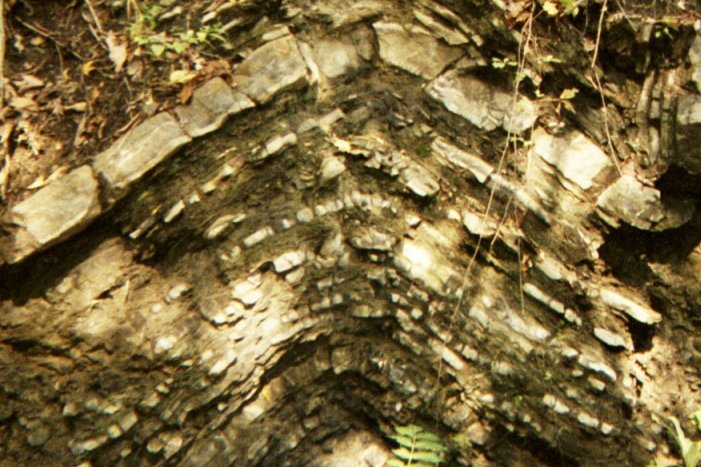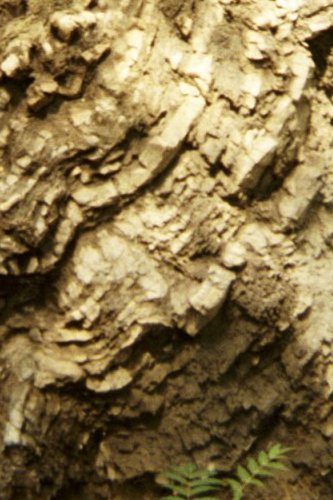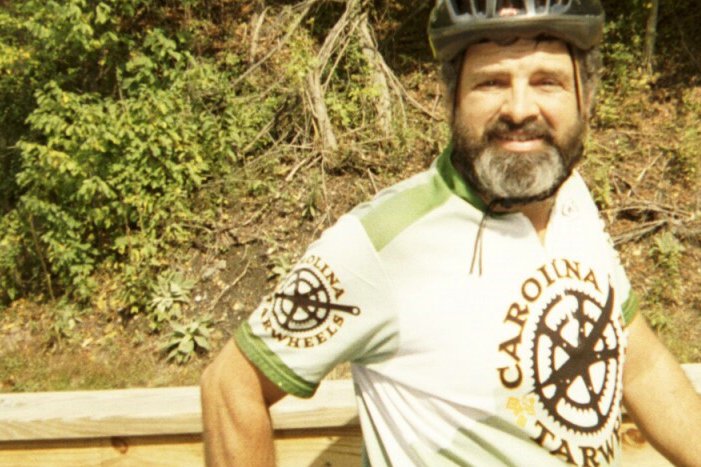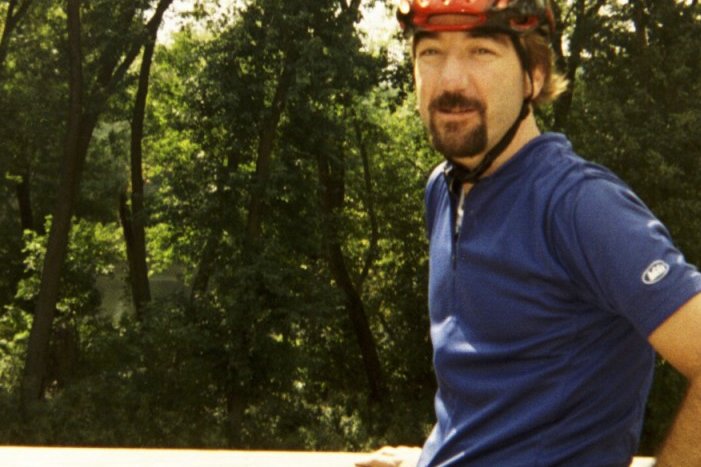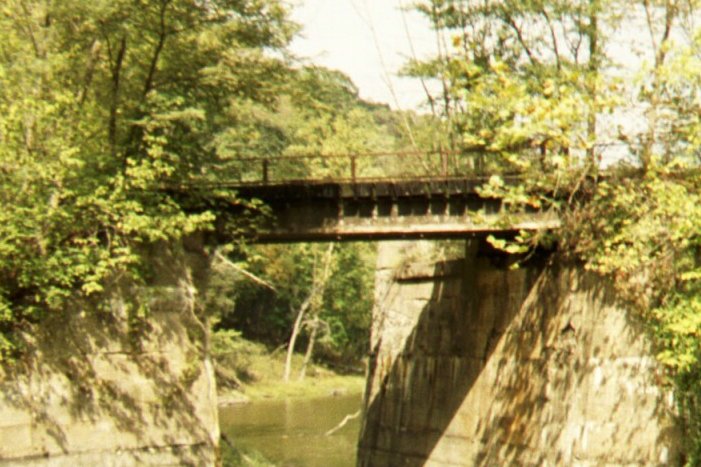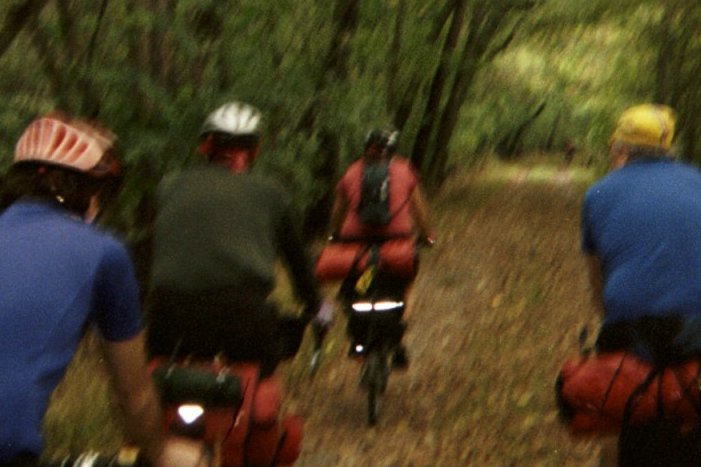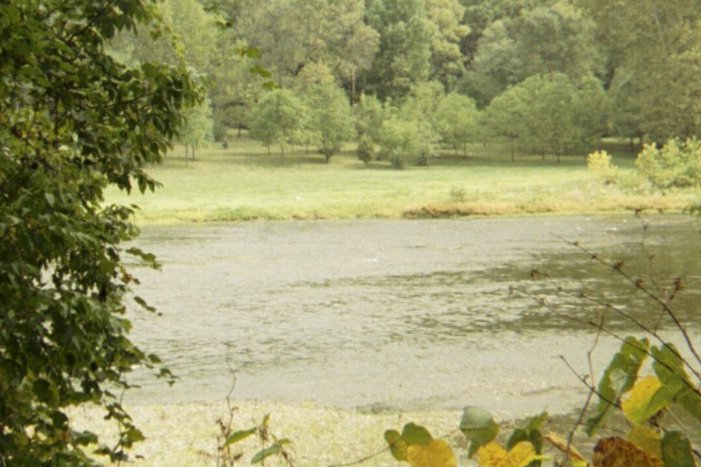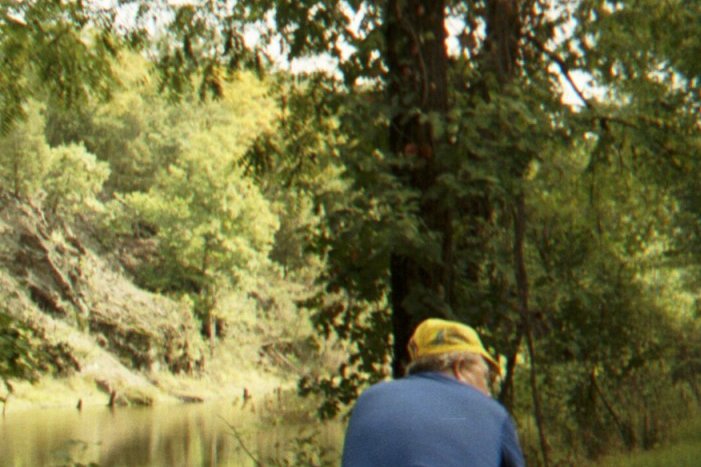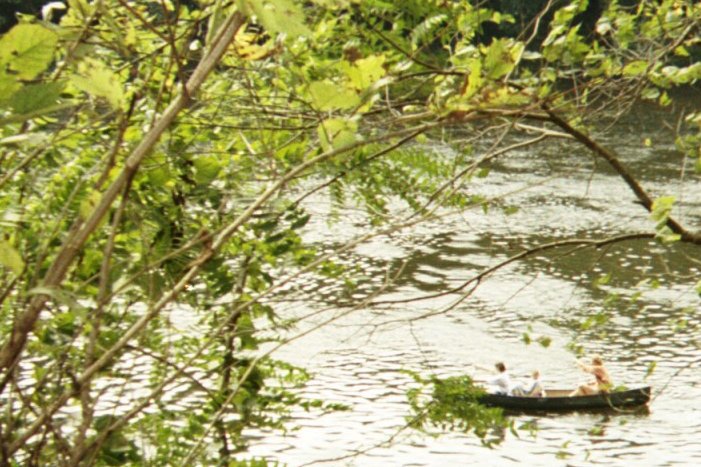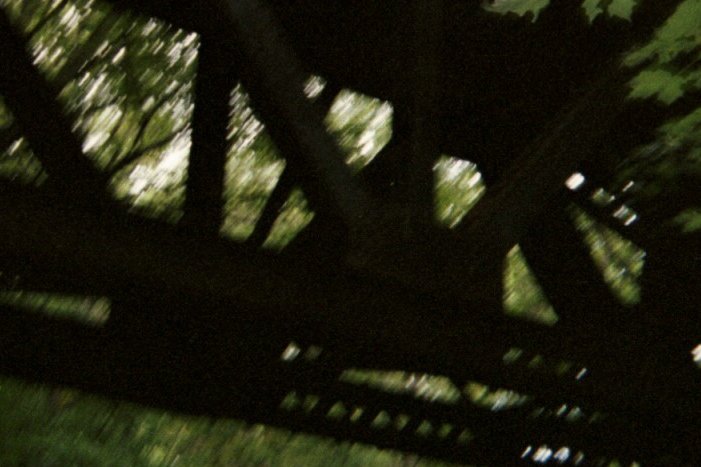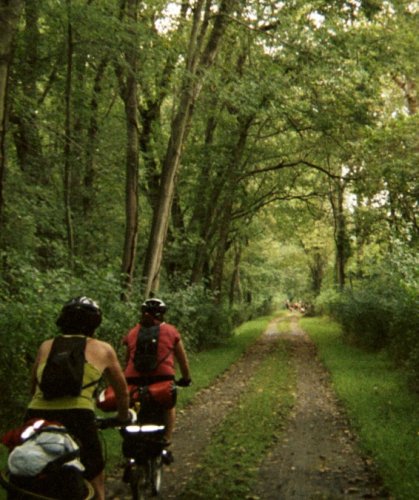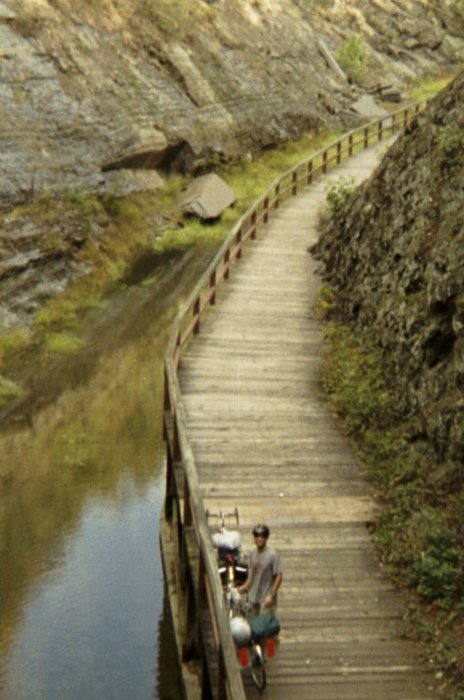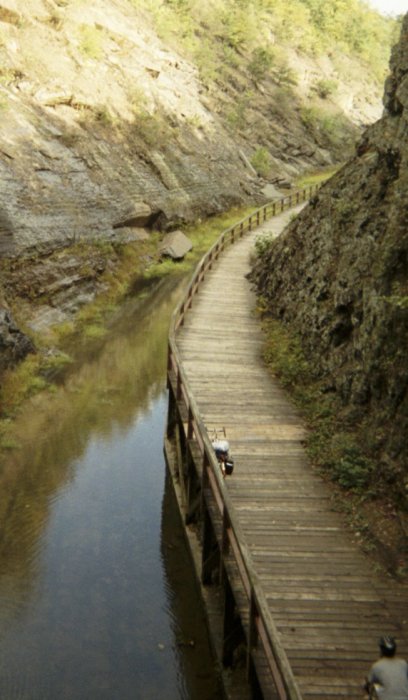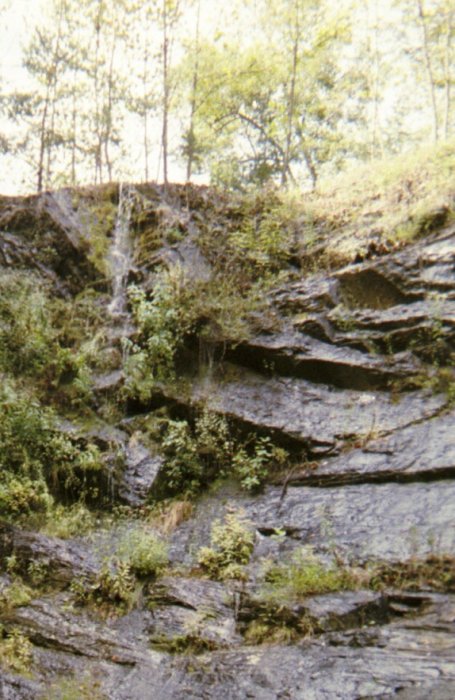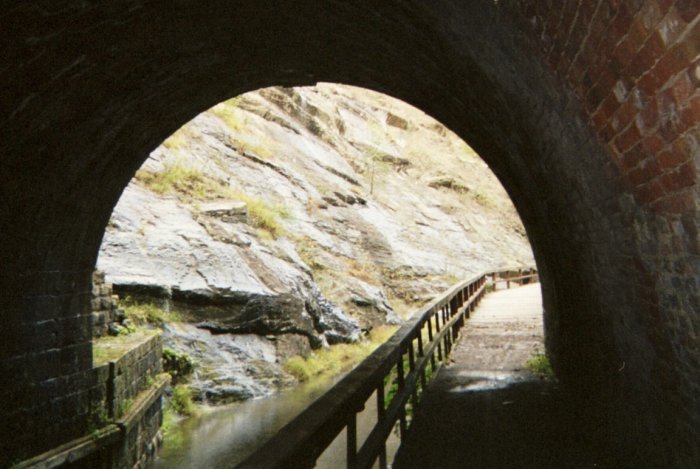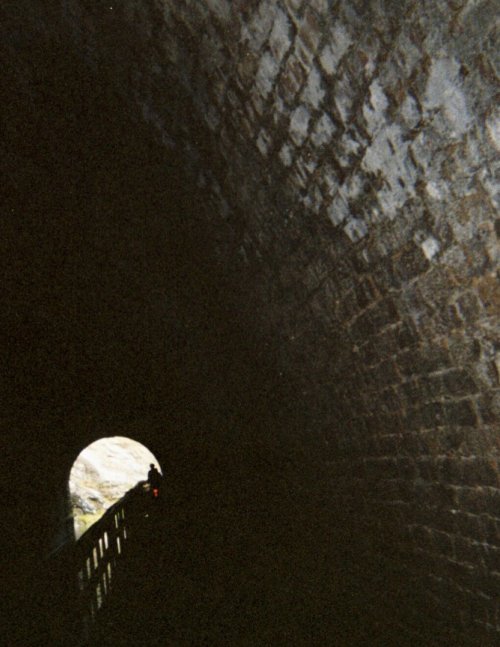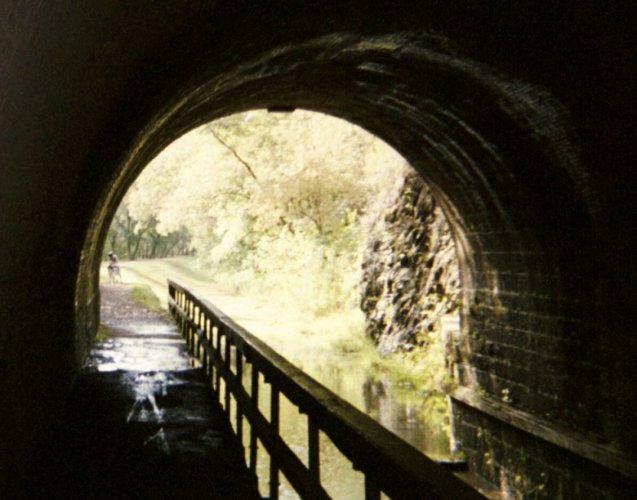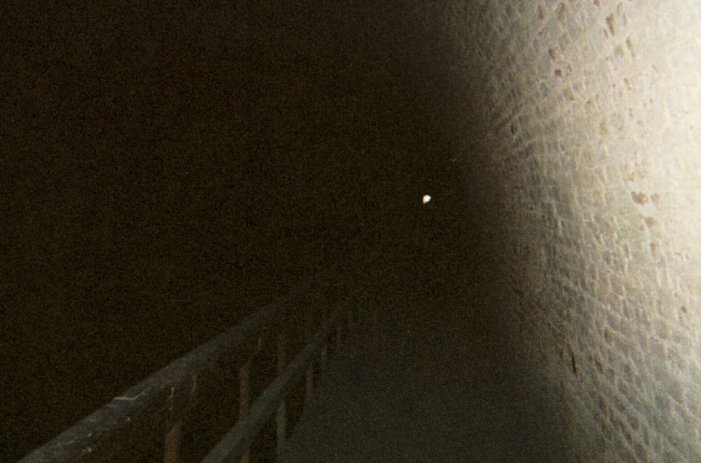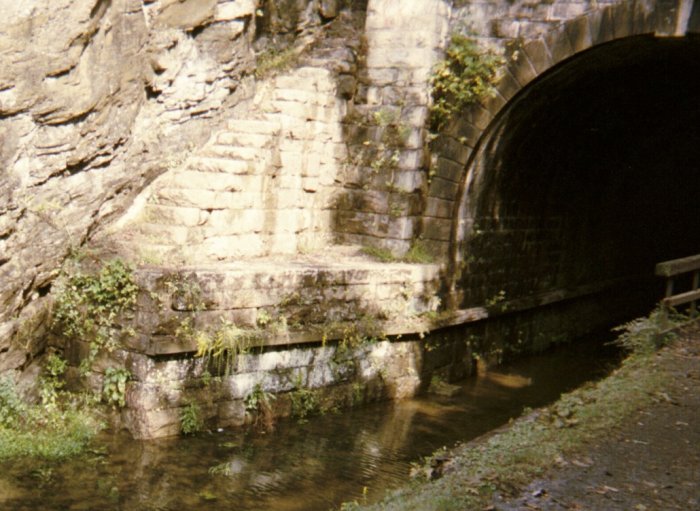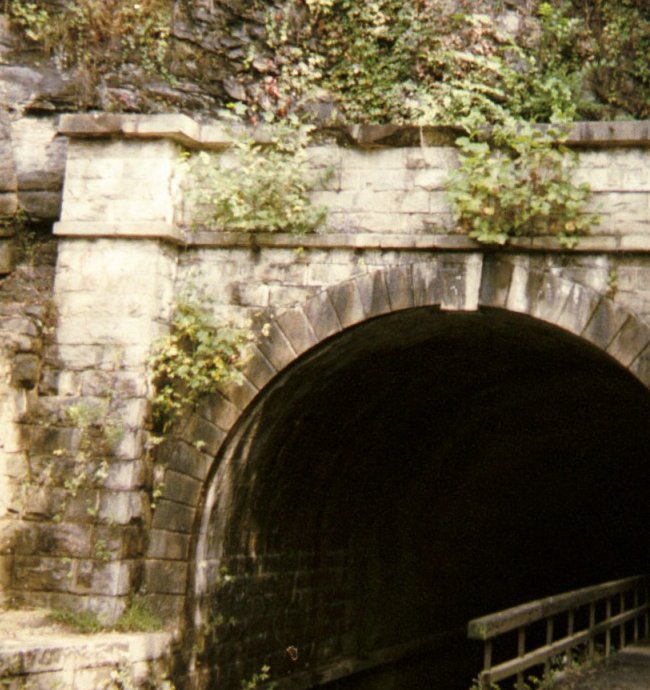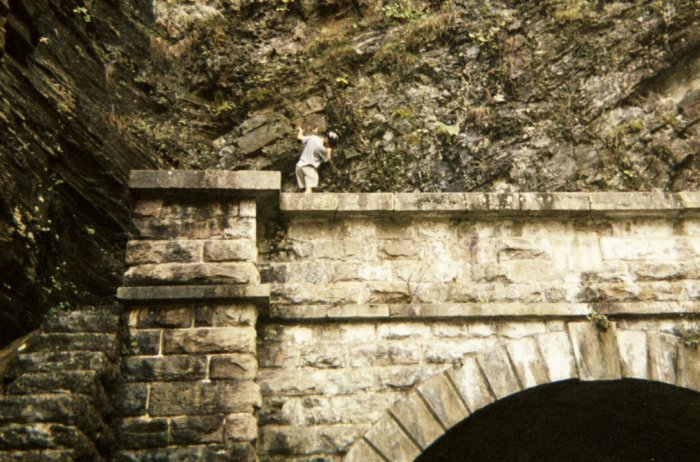 The Chesapeake & Ohio (C&O) tow-path stretches 184 miles from Cumberland Maryland to Georgetown, W. DC, paralleling the Potomac River, which is unnavigable north of the capital. Though unpaved, the path is easily ridden on road, hybrid or mountain bikes—makes a great 2+ day bike-packing outing!
If you go, you could extend your trip riding from Pittsburgh to Washington DC using the Allegheny Trail to Cumberland, then on to DC on the C&O. The Amtrak "Capitol Limited" to Pittsburgh from DC has checked baggage service. The rail route between DC & Pittsburgh is very scenic and will whet your appetite for cyclotouring. Cumberland is on the same line, but sadly lacks checked baggage facilities, unless things have changed. The bus will work to Cumberland, but it will be an all-day bus ride.
I have parked at National Airport (pre-9/11) to do this trip. You might need a plane ticket to park, but probably not.
One recommended idea is what we did one year: Hire a Shuttle! If it is still running the Red Rooster Hostel and Shuttle is worth a call in Paw Paw West VA, near Cumberland on the trail. It would, of course, be expensive for two, but perhaps you can tag along with a larger group to share cost on the shuttle. If you could adjust your travel weekend (or week) one week or another you could perhaps find a group that would love to share cost.
John Urman has a movie about the C&O you can buy or just watch the intro. WAMU has a radio interview with John available online. More short videos on Google.